Hong Kong Book Fair will be held from 20 to 26 July 2022. The CUHK Press is excited to present our latest publications with you. All publications are at least 20% off!
Alumni are entitled to an extra 10% discount by presenting any CUHK credentials. We are looking forward to meeting you at the book fair!
新書推介 Latest Publications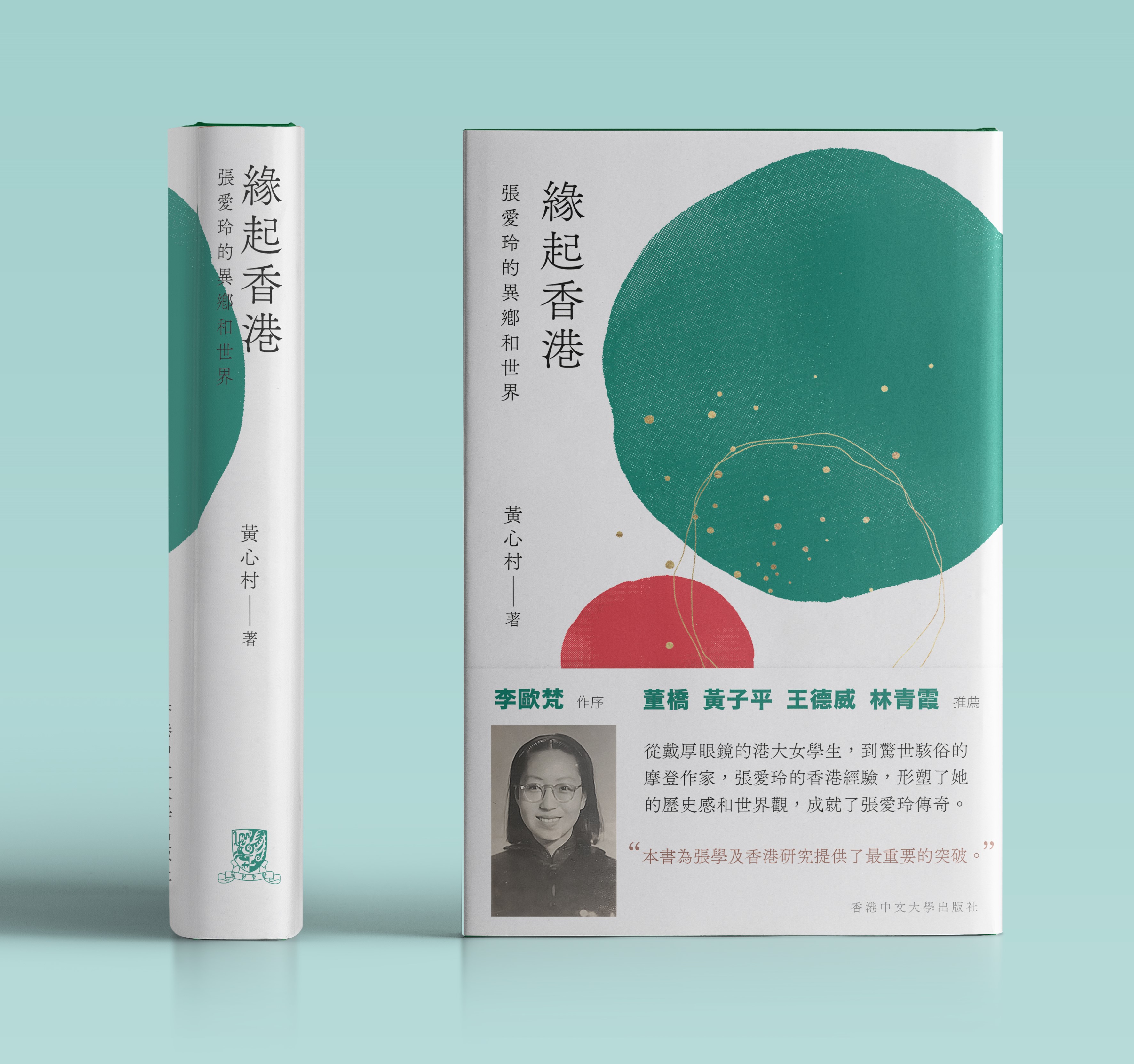 《緣起香港:張愛玲的異鄉和世界》
黃心村 著
Hong Kong Connection: Eileen Chang and Worldmaking (in Chinese)
By Nicole Huang
一九三九年,未滿十九歲的張愛玲入讀香港大學,兩年半後親歷了香港之戰和淪陷。帶着香港經驗「切身的、劇烈的影響」,她回到上海開始寫作,以一系列「香港傳奇」一躍成為炙手可熱的新銳女作家。《緣起香港》聚焦張愛玲與香港的淵源,以檔案資料為佐證,還原模糊的歷史影像,釐清一段戰亂時期的人文經驗。張愛玲貫穿一生的世界主義視景源自大學時代的基礎人文教育。港島山上或澄澈或濃烈的視覺印象,砲火下密集的閱讀經驗,多語言和多文化參照系的匯流,殖民現代性的紛繁呈現,以及戰後從香港重新出發的漫長的漂流生涯,都刻在她寫作生命的基因裏。張愛玲的香港經驗直指內心深處的清冽和柔軟,更有一種尖銳和酷烈,構成她文字中最震撼的靈魂。
More info試讀:https://cup.cuhk.edu.hk/HongKongConnection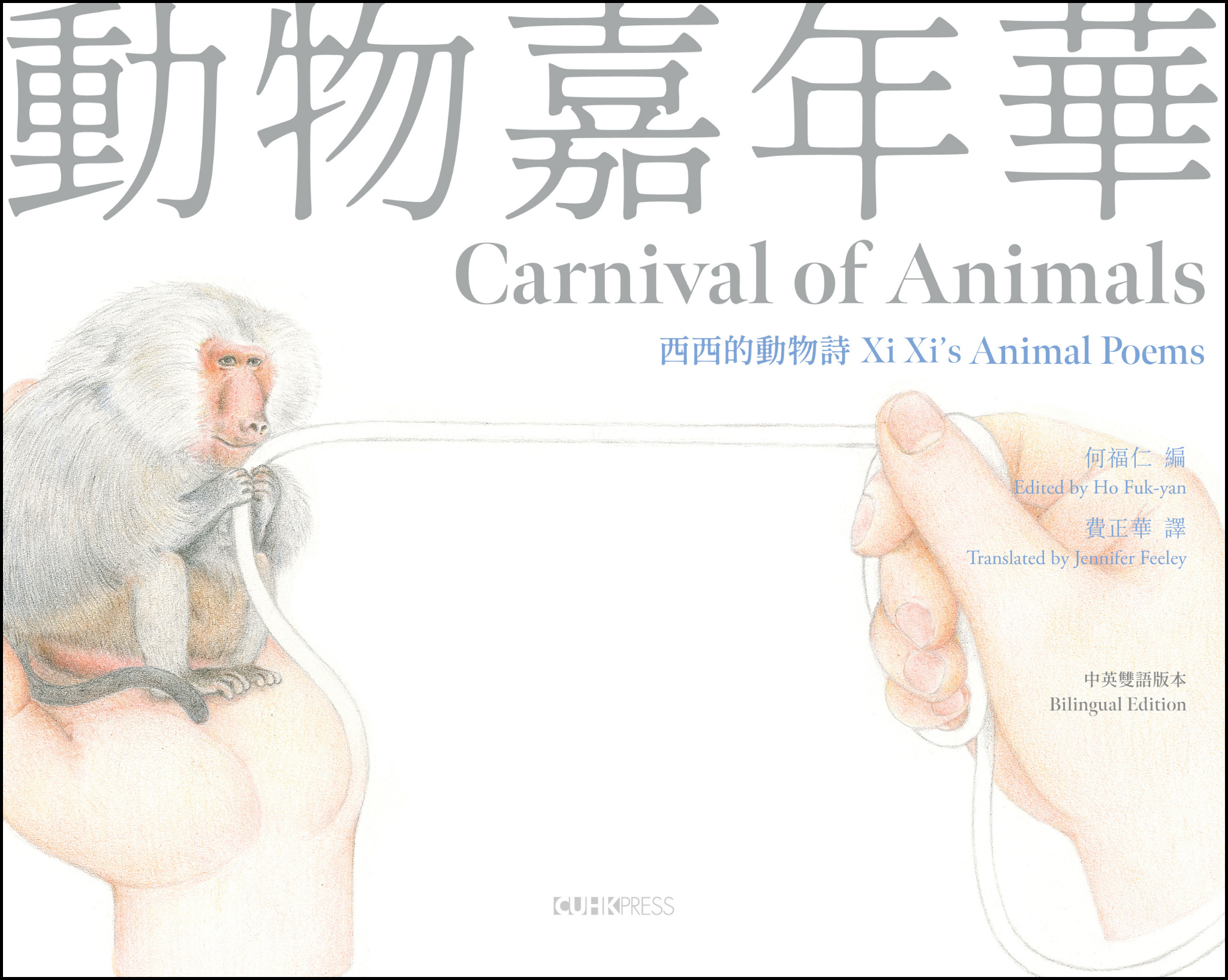 Carnival of Animals: Xi Xi's Animal Poems《動物嘉年華:西西的動物詩》(Bilingual Edition 中英雙語版本)
Edited by Ho Fuk-yan.Translated by Jennifer Feeley 何福仁 編.費正華 譯
Most of Xi Xi's animal poems featured here are new works written during the past few years. Full of whimsical ideas, they embody the notion of ''all humans are siblings, and all things are companions,'' brimming with warmth and compassion. These poems could be described as bright and cheerful, approachable, clever and fluid, humourous, and deep with meaning, written as though the author is able to directly communicate with animals. Overall, they serve as a voice for animals, showing that they are able to coexist equally and peacefully, resulting in a ''carnival of animals.'' More than twenty young Hong Kong artists and illustrators have been invited to join this project, with each poem accompanied by different illustrations, their styles of illustration totally distinct, not limited to any particular form, presenting multiple heterogeneities.
Reading Xi Xi's poetry and seeing the artists' interpretations, coupled with the reader's own imagination and understanding, results in a polyphony of various voices—this is how literature and art should be. Xi Xi's works are widely read throughout the Sinophone world and have won numerous awards. She is the first Sinophone Hong Kong writer to win a major international poetry prize, including the Newman Prize for Chinese Literature in the United States and the Cikada Prize in Sweden. This poetry collection follows in the footsteps of her unique books The Teddy Bear Chronicles and Chronicles of Apes and Monkeys, demonstrating another kind of animal writing. This book is suitable for young readers, as well as adults who appreciate literature and art.
More info試讀:https://cup.cuhk.edu.hk/CarnivalofAnimals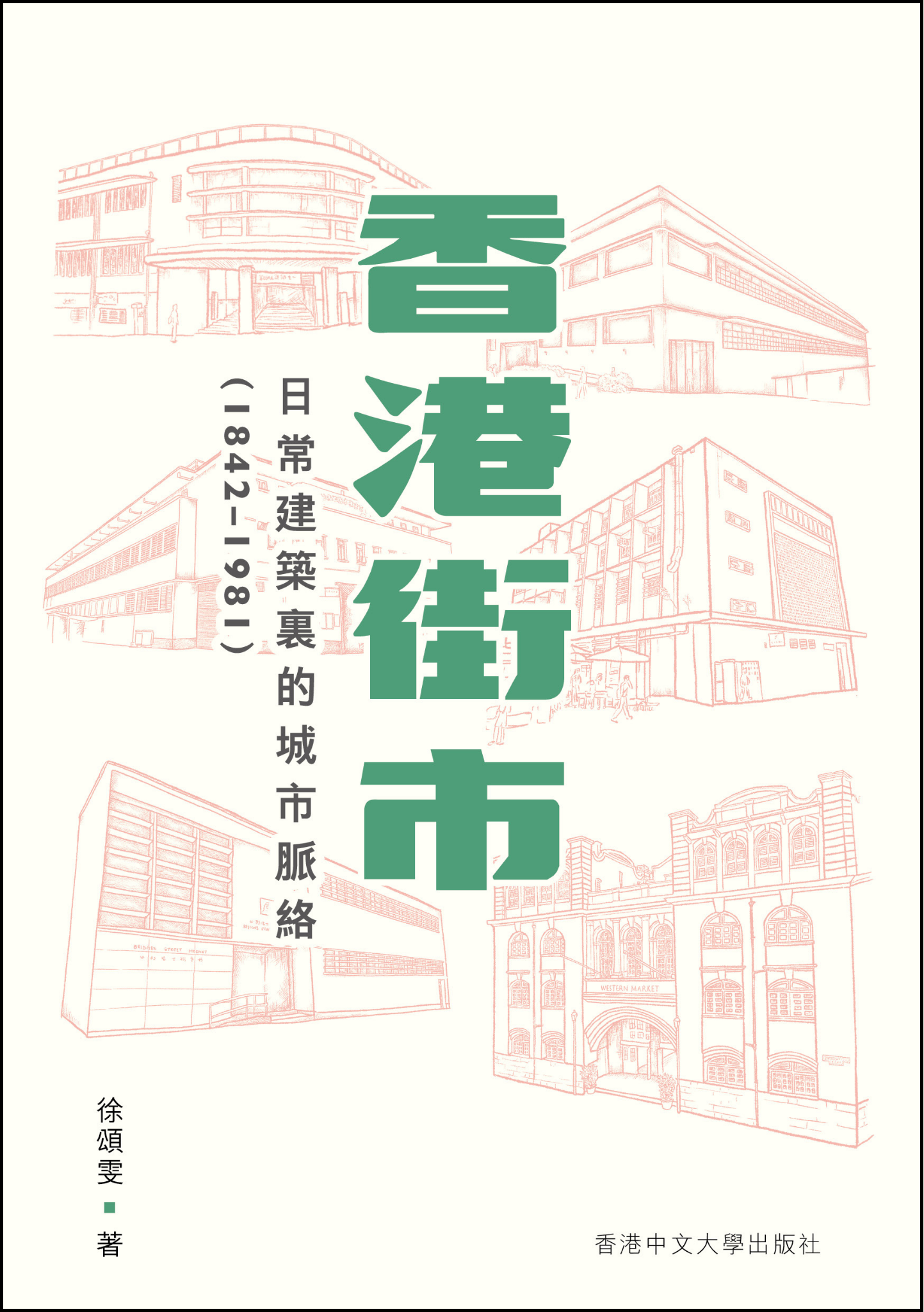 《香港街市:日常建築裏的城市脈絡(1842-1981)》
徐頌雯 著
Everyday Architecture in Context: Public Markets in Hong Kong (1842–1981) (in Chinese)
By Tsui Chung Man Carmen
作為英國人踏足香港後最早興建的公共建築之一,公眾街市於殖民地時期主要由工務司署負責設計和興建。多年來,從古典走向現代,街市的建築風格回應不同時代的社會需求,其管理、分佈和功能上的轉變,也反映着城市歷史和社會變遷。有別於以往的建築學研究,本書拋除對標誌性建築的崇尚,選取日常卻獨特的公眾街市進行縱向研究。透過廣泛參考一手歷史資料,追溯殖民地時期街市建築的發展軌跡,梳理背後的社會、政治、經濟脈絡,作者將建築史和香港史聯繫起來,讓讀者重新認識「街市」,發掘當中承載的城市記憶。
More info試讀:https://cup.cuhk.edu.hk/EverydayArchitectureinContext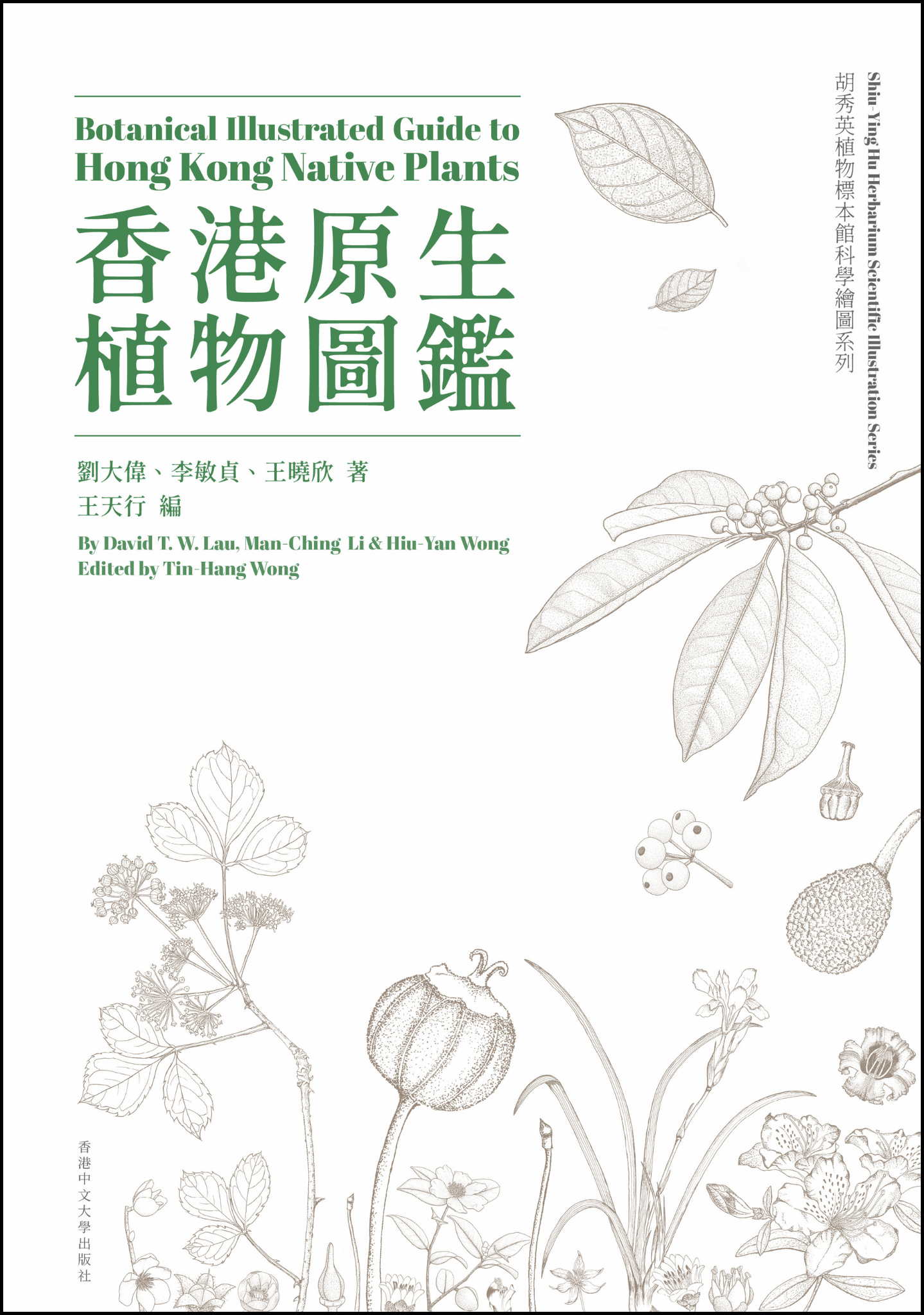 Botanical Illustrated Guide to Hong Kong Native Plants《香港原生植物圖鑑》(Bilingual Edition 中英對照)
Shiu-Ying Hu Herbarium Scientific Illustration Series 胡秀英植物標本館科學繪圖系列
David T. W. Lau, Man-Ching Li & Hiu-Yan Wong.Edited by Tin-Hang Wang 劉大偉、李敏貞、王曉欣 著.王天行 編
This beautifully illustrated guide presents a carefully curated collection of 20 plant species native to Hong Kong, with scientific, detailed pen and ink illustrations and morphological descriptions, providing important reference materials for species authentication. Of the 20 species selected, 15 are rare and endangered species, making this guide of special importance for plant preservation in Hong Kong, as well as for botanists, plant lovers, and illustrators.
More info試讀:https://cup.cuhk.edu.hk/BotanicalIllustratedGuidetoHongKongNativePlants
Hong Kong Book Fair 2022
20-26 July 2022
The Convention and Exhibition Centre
CUHK Press Booth number: Hall 1D-B16