Invitation to Participate in Virtual Reality (VR) Intervention Research for Reducing Social Avoidance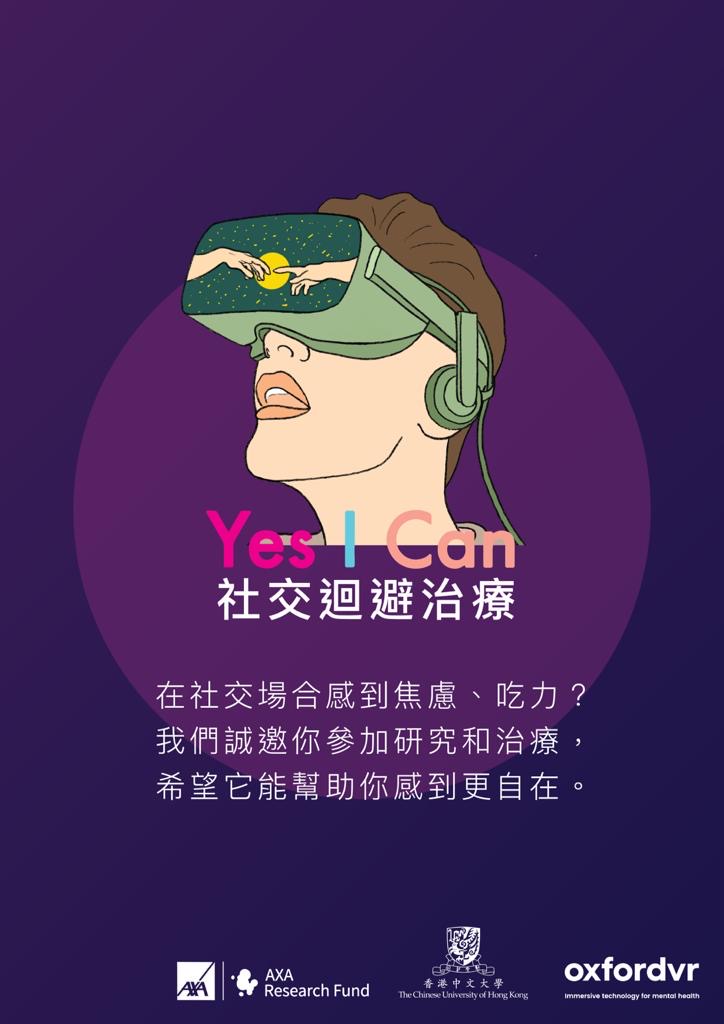 If the description in the poster aptly describes your present circumstances, you are cordially invited to participate in the 'Yes I Can' project to see if our study enables you to feel more at ease during social encounters.
This program, which is a tripartite collaboration among The Chinese University of Hong Kong, AXA Insurance and Oxford VR, examines the effectiveness of our new Virtual Reality (VR) therapy targeting social avoidance and investigates the application of VR technology in the realm of mental health services.
Details of this study
- Eligible individuals will be invited to attend 4 appointments (including VR therapy sessions) and complete 3 questionnaires (Before and after therapy, and one-month follow up)

- The first 250 participants completing all elements of the study will be reimbursed with HKD $300

Online Registration
Please click here

Project Website
Please click here
Facebook Post
Please click here
Enquiry
Phone/ Send WhatsApp message to 97252591
Email: b191737@cuhk.edu.hk
to contact our research assistants
We look forward to your participation in our study!
Back